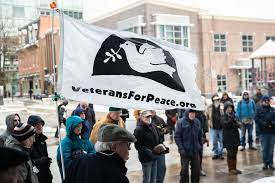 Why the Left Should Care About Veterans Issues - Jan 30 - 10:30 PT
Progressive veterans organizations are working with unions and other allies are organizing against are the parallel threats of privatization of the Department of Veterans Affairs (VA) and the US Postal Service, two of the biggest unionized employers of former military personnel.
Speakers: Suzanne Gordon and Steve Early, co-authors of "Our Veterans: Winners, Losers, Friends and Enemies on the New Terrain of Veterans Affairs" (Duke University Press, June, 2022). In their new book, "Our Veterans," Richmond-based journalists Suzanne Gordon and Steve Early report on these and other struggles which affect millions of poor and working class people who have served in the military—and need more support from labor and the left.